COP26 President meets Pavegen!
December 21, 2020
Earlier this week, Pavegen had the exciting opportunity to attend a UK Government Cabinet Meeting to showcase our kinetic tech floor tile. While at the meeting, CEO and Founder of Pavegen Laurence Kemball-Cook shared his vision for Pavegen explaining how the company is helping to revolutionise transport hubs, retail outlets, schools and universities across the globe.
The team which included Head of Marketing & Comms, Babak Daemi, set up a small demo array prior to the meeting, which provided ministers the opportunity to walk over a working model of a Pavegen system. Ministers then had the chance to see for themselves how Pavegen can captivate the imagination by bringing energy generation to life and provide communities all over the world a chance to participate in energy generation!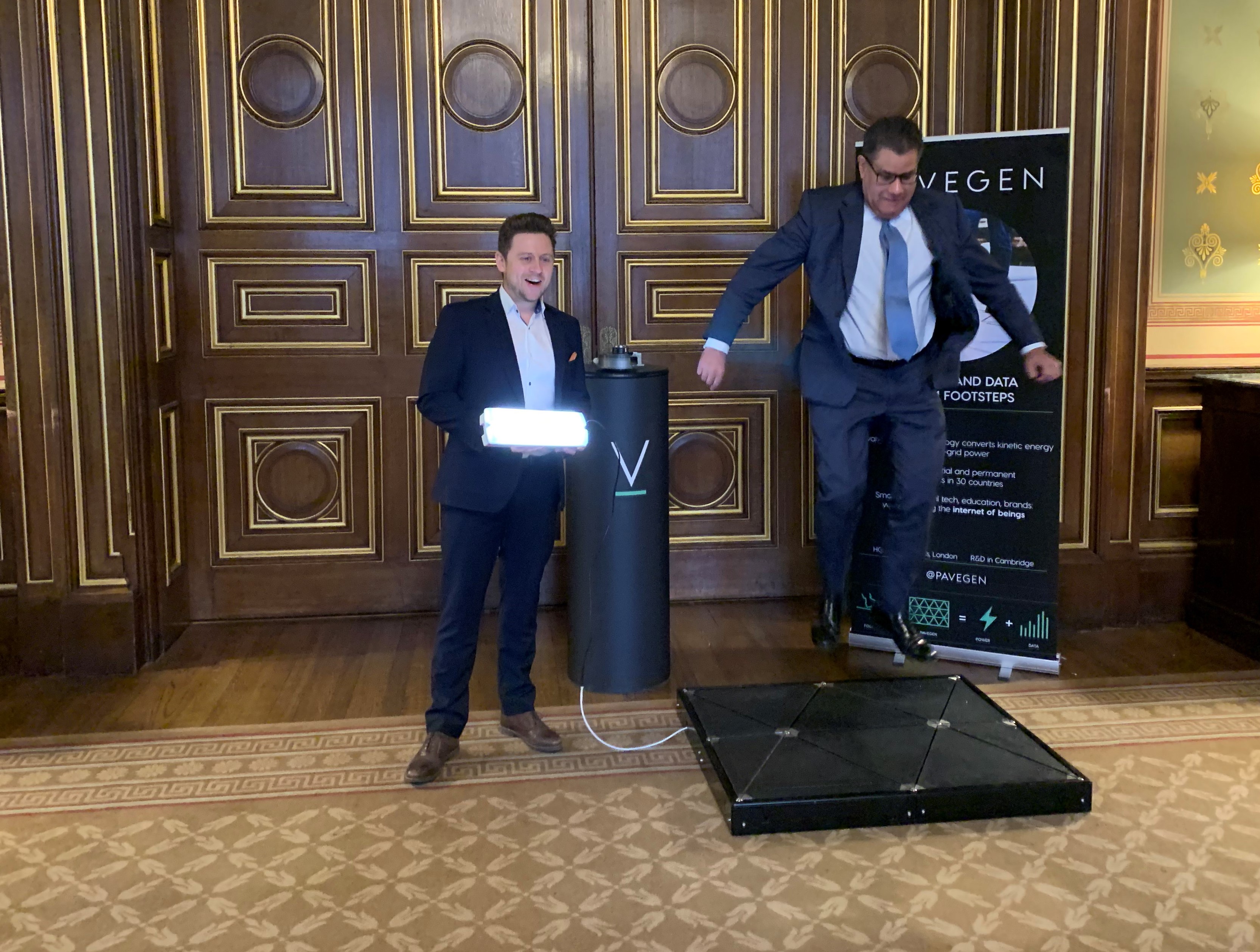 Prime Minister, Boris Johnson who is already familiar with Pavegen's technology having featured in the widely covered 'Boris Bounce,' was seen for a second time jumping over a Pavegen array. COP26 President and Secretary of State for Business, Energy and Industrial Strategy, Alok Sharma also got involved in the fun, jumping across the tiles. In addition, Grant Schapps Secretary for State, and Matt Hancock the Health Minister also showed their enthusiasm for our technology.
CEO and Founder of Pavegen, Laurence Kemball Cook said: "We are very proud to have been invited to share Pavegen with the UK Government at the Ministerial Cabinet Meeting. This invite demonstrates the government's commitment to investing in and supporting the growth of British business, especially in the green energy and sustainability space."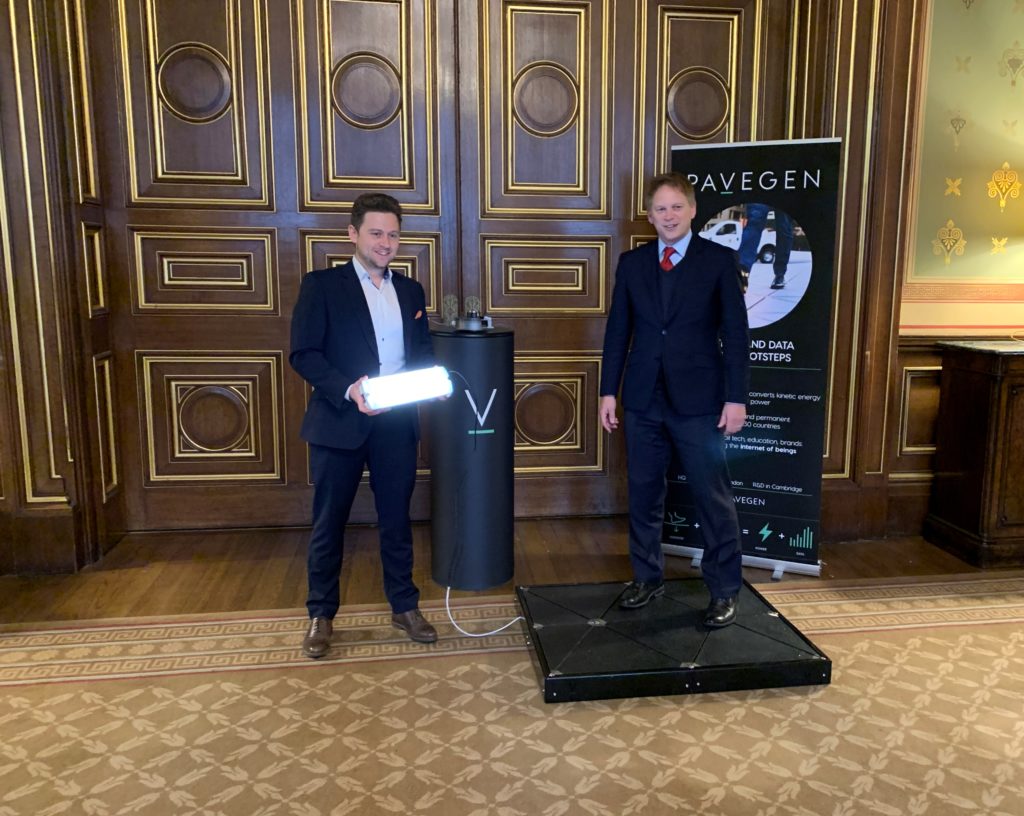 Pavegen is currently used across a wide range of unique and interesting applications, for example in educational facilities. Inspiring all ages, ranging from primary schools to universities, Pavegen can be used as an interactive learning tool, helping students to physically get to grips with STEM concepts and encourage the next generation of engineers
Pavegen's kinetic tech is also frequently used in retail settings. With more and more retailers focussing on customer experience and loyalty, the tiles can help increase retention. Bringing shopping to life through the generation of clean energy, Pavegen creates more value for customers, driving them back to brick-and-mortar stores.
Facing similar challenges surrounding customer experience, Pavegen is also enabling transport hubs to bring their green credentials to life, engaging visitors and in turn prompting loyalty for the retail outlets showcased in these busy centres. Pavegen tiles have proved a great and ongoing success with the likes of airports, train and bus stations with installations at Abu Dhabi Airport and Heathrow