Great Exhibition at Home
A Zoom Call with Laurence Kemball-Cook
October 21, 2020
ON MONDAY 12TH OCTOBER, RODE HEATH PRIMARY ENJOYED A 45-MINUTE ZOOM WITH PAVEGEN'S CEO AND FOUNDER, LAURENCE KEMBALL-COOK.
The Zoom was as part of a prize won by ex-pupils Isaac Pickering and Liliana Moores (now in Year 7 at Alsager High school). Over lockdown they entered the Great Exhibition at Home, organised by Big Ideas and sponsored by the Royal Academy of Engineering.
This comprised taking part in a weekly engineering challenge over a 7-week period and culminated in the production of a one-minute video which showcased their solution to the question: How can engineering help protect the planet?
Over the 45-minute zoom, Laurence entertained and educated children with anecdotes about what led him to become an engineer and how his invention, Pavegen, came about.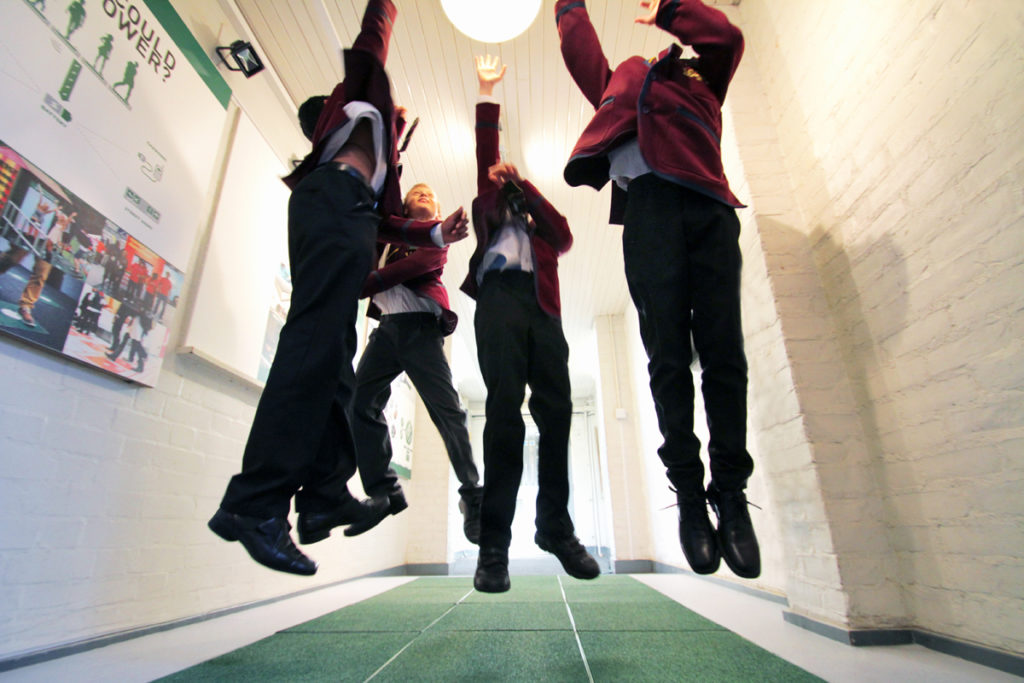 ENGINEERING CAN BE WHATEVER YOU WANT IT TO BE
Laurence explained how his engineering journey was inspired by his passion for Design & Technology. Throughout his talk, he stressed the broad nature of engineering and the fact that it was not just grounded in physics and maths. He also urged the children never to give up on their ideas – to keep trying, as the 999th attempt would be the time they succeed
This point was borne out by Laurence's own experiences with his first job. His task was to produce streetlights which were solar powered. Having failed to achieve the desired result, Laurence was unfortunately fired. Rather than deterring him, it led to Laurence asking the question: if he couldn't power the streetlights using the Sun, what else could he use? And this is when the idea for Pavegen was born.
The children were really amused by the image Laurence painted of himself, working in his bedroom, building a prototype using wood and chewing gum to fix the pieces together. And then the story of him secretly installing the product in a building site at 2 in the morning, just to prove that the technology worked, absolutely captivated their imaginations.
INSPIRING PEOPLE TO THINK DIFFERENTLY ABOUT ENERGY
With over 200 projects in 36 different countries, nowadays Pavegen's people-powered kinetic technology is used almost all over the world. Laurence highlighted some of Pavegen's most iconic projects such as his collaboration with Shell to create a football pitch for young people in Brazil. With the kinetic tech, players' footfall could be used to help generate clean electricity to illuminate the floodlights.
In addition, Laurence spoke of one of Pavegen's most recent projects, a running track installation on the 4th story of The Quayside, a mixed-use office building in Hong Kong. Pavegen seeks to promote the general wellbeing of residents, as they are not only encouraged to stay active but can help contribute clean electricity to the building.
With Pavegen's captivating kinetic technology, footsteps can provide engaging, clean energy-generating experiences to power off-grid bespoke applications such as lighting and environmental monitoring across a wide range of sectors, including schools
Take a look and see for yourself how Pavegen is making places smarter, one step at a time.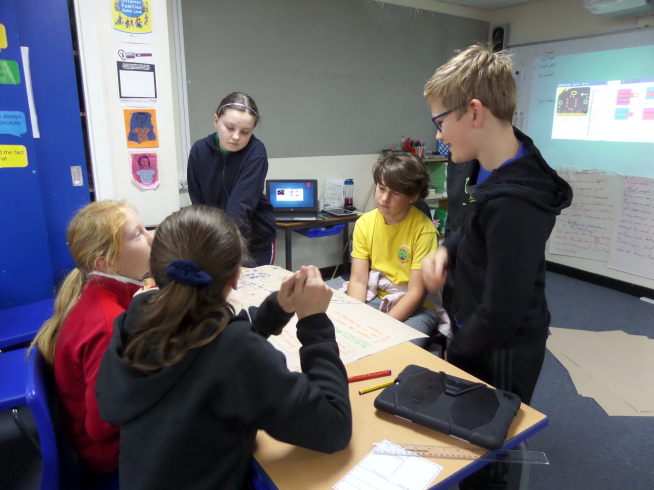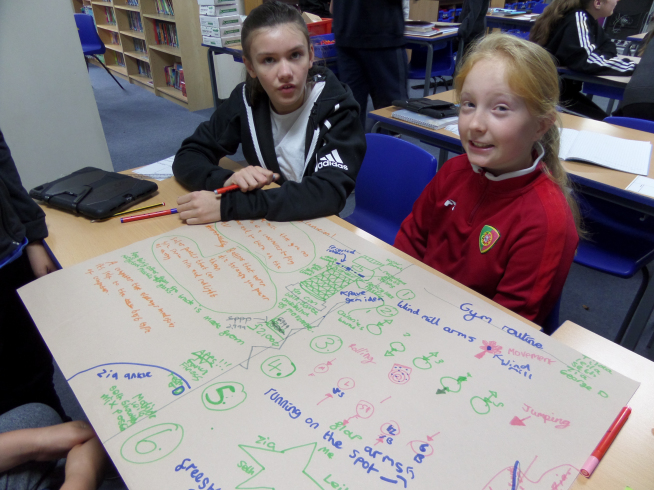 IT'S TIME FOR YOUNG PEOPLE TO TAKE THE FUTURE IN THEIR HANDS
One thing that Laurence stressed was that it has never been a better time to become an engineer – and particularly for girls. He commented that long gone are the days when women were confined to the science of gardening – women can now work all over the world in any sphere they desire. He also felt that female engineers were much more willing to share their ideas and work together.
Encouraged by his ideas, the Rode Heath pupils spent the afternoon thinking about how they could harness the energy they generated during the school day and use it to power something.
The Year 6s spent the morning discussing and sharing ideas in a classroom 'marketplace'. In the afternoon, they used their gymnastics session to monitor how many movements they made during the 45 minutes using a programmed micro bit as a counter.
Aaron noted that his group generated an average of 141 steps in each short routine. As the power used by school can be as much as 94,352 kWh in a day and one step on a Pavegen system generates 5 watts – they decided they should perhaps work on a more intensive activity
Year 4 looked at how energy was created through movement and came up with some interesting ideas for products that might store this energy to power products. It was decided that the obvious place to install Pavegen would be the daily mile track which is used by all classes every day. They tested out how many steps an average circuit took.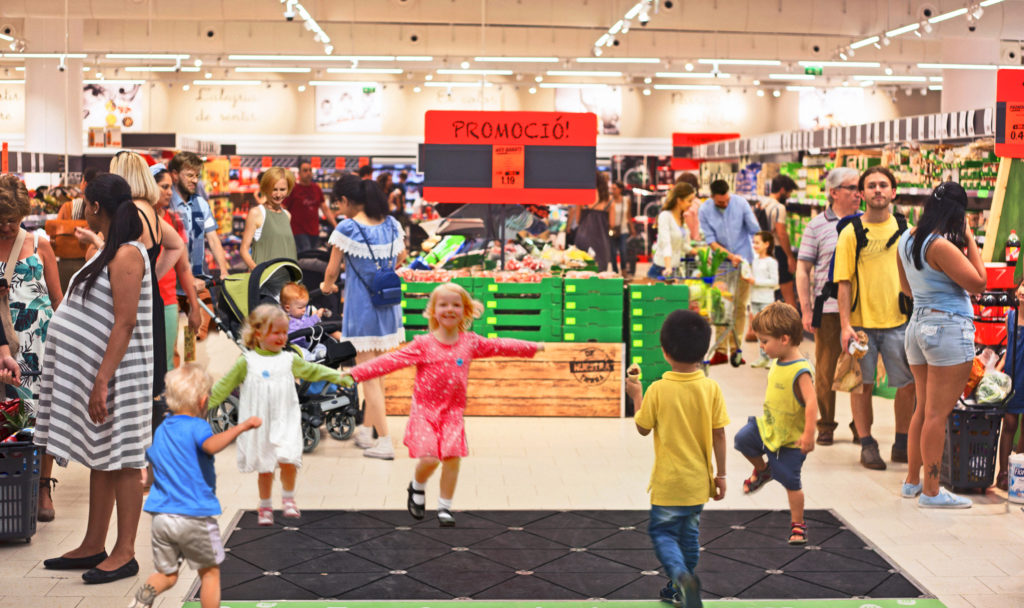 FINAL WORD
Laurence is hugely ambitious for the future. He wants every building, home and school in the world to be powered by the energy of people. After all, he says, you can use the power from the wind on a windy day but when it's not windy you still have people walking and that's when the Pavegen technology comes into its own.
When the current COVID19 situation has calmed down, Laurence has promised to bring a team of engineers to Rode Heath to install a demo version of his system. We can't wait to see it in action