Pavegen's Kinetic Dancefloors – Dancing Towards A Sustainable Future
Sustainability Within The Events Industry
The events industry is due a change. The reputation it has made for itself as a huge contributor to the worlds carbon emissions is having a negative impact on the industry. So, how can we tackle this? We are all looking for easy sustainable changes to make in our everyday lives in hopes of reaching a net-zero target. Within events, we have seen the abolishment of plastic straws and cups, alongside the introduction of mains water taps replacing plastic water bottles. But, as we already know, these changes are about consumption and can be subconsciously overlooked. We need to integrate interactive and engaging sustainable practices into our everyday lives in order to make a change. Events are all about bringing people together and bonding over shared experiences, so why not make visitors part of the solution? Here's where Pavegen comes in…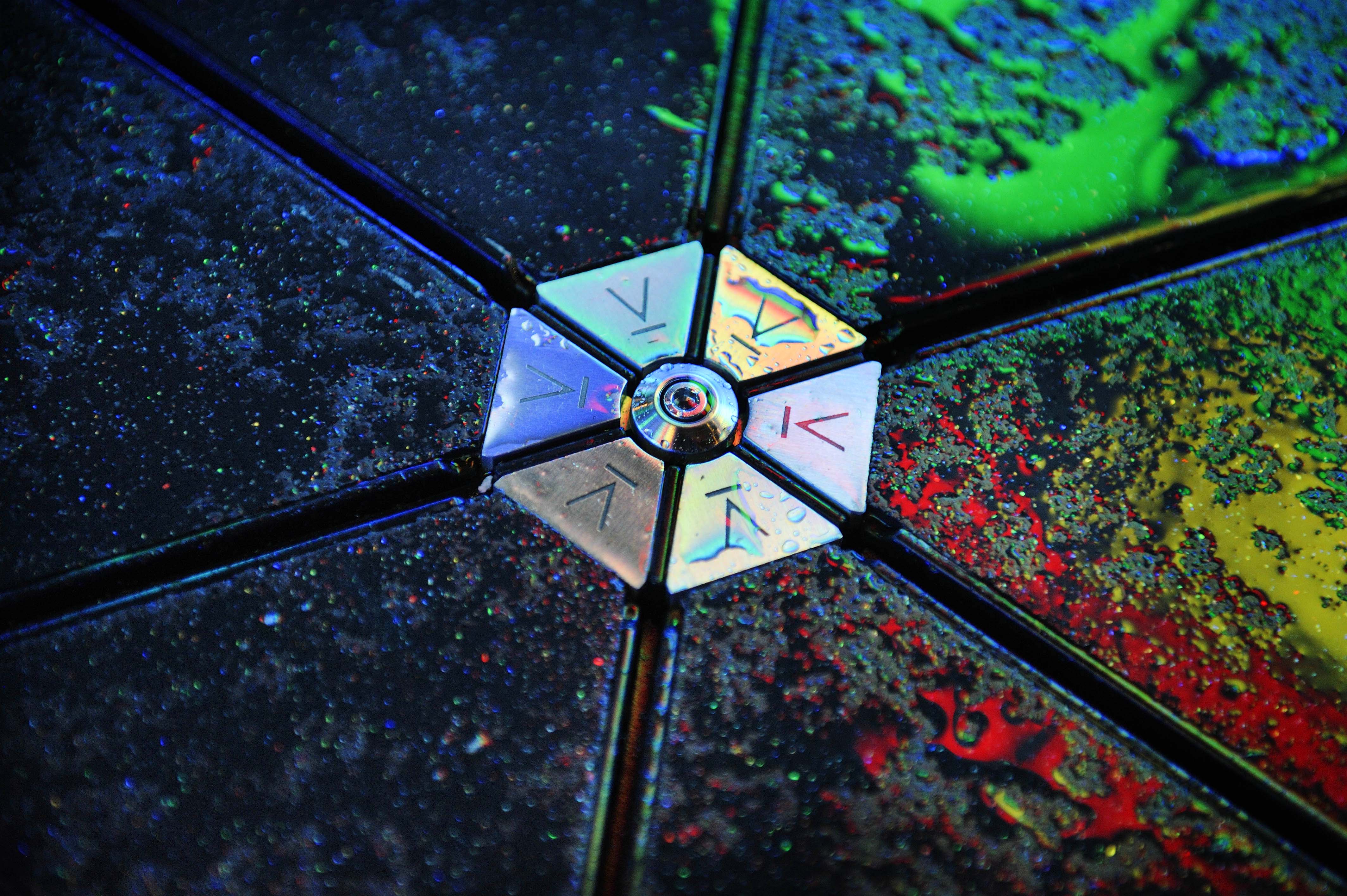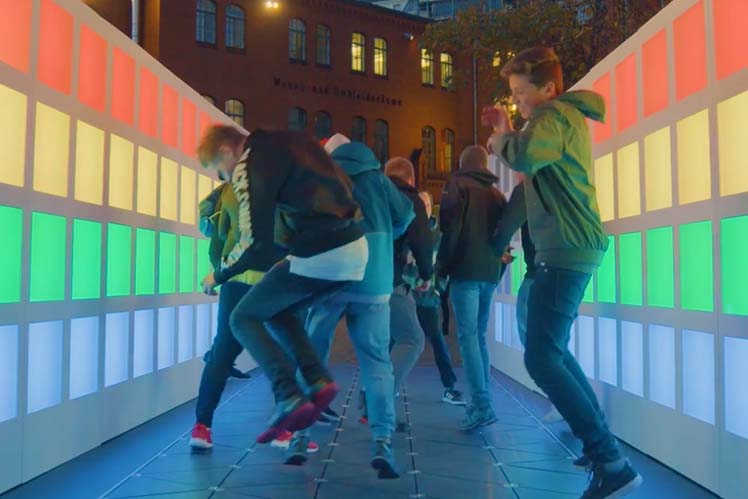 Pavegen's Kinetic Dancefloors
Our clean, green technology is designed to provide an interactive experience for everyone to enjoy. Our kinetic floor tiles can produce 2-5 joules of off-grid kinetic energy per step, which can be used to power lighting displays and illuminate the event space when used as a dancefloor! As permanent or temporary installations, Pavegen is designed to seamlessly integrate into venues and event environments. This includes concerts, for both the stages and the crowd floors, festivals, exhibitions and more. Wherever there is footfall, there is off-grid energy that Pavegen can put to use.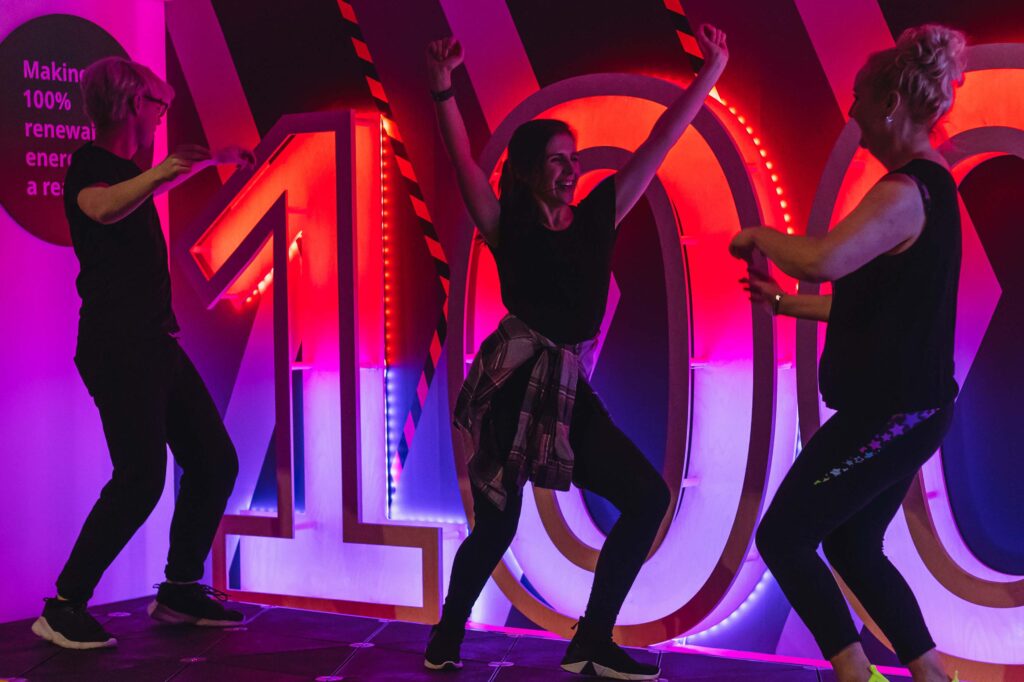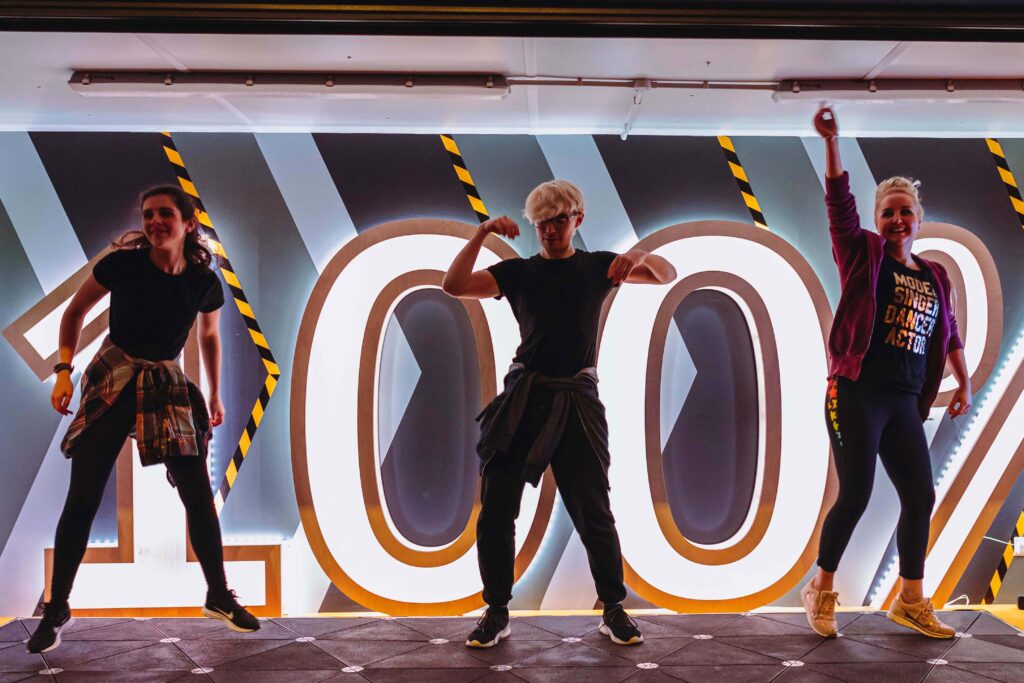 Let's Talk Technology
Introducing our latest technological development within Pavegen… DMX Lighting!
Pavegen can now be used to control standard DMX lighting systems which enable experiential effects to be created from the dynamics of the behaviour across the Pavegen system. Individual generators or groupings of generators can act as trigger controls which interact with any bespoke lighting applications. This system is compatible with most commercial theatre and architectural lighting systems – so, perfect for events!
Our first installation to trial our DMX lighting was IKEA's Renewable Energy Hub in Glasgow for COP26. Each section of the Pavegen array triggered a corresponding light fixture which, when all triggered together, set off a lighting sequence for everyone to enjoy. Visitors had the chance to physically engage with Pavegen and form an emotional connection to IKEA who are consciously adapting their way of functioning to have a more positive impact on the environment.
This interactive experience can immediately create a stronger connection between audiences and events, as they are fully involved in the production. Their dance moves can create energy that they can use to power lighting that they can enjoy. Guilt free, sustainable, memorable.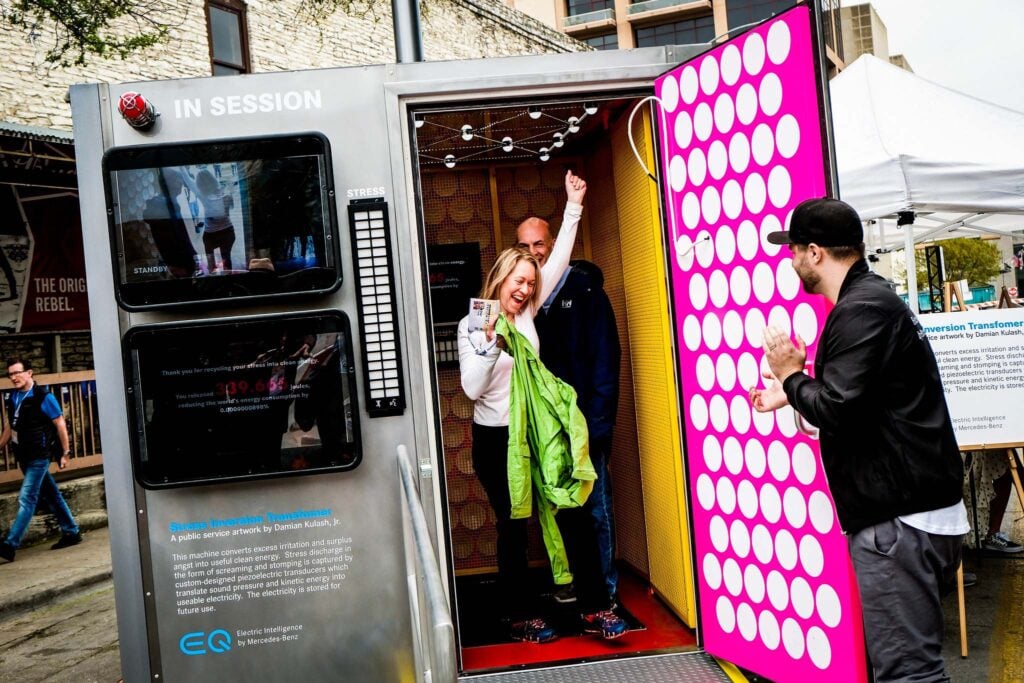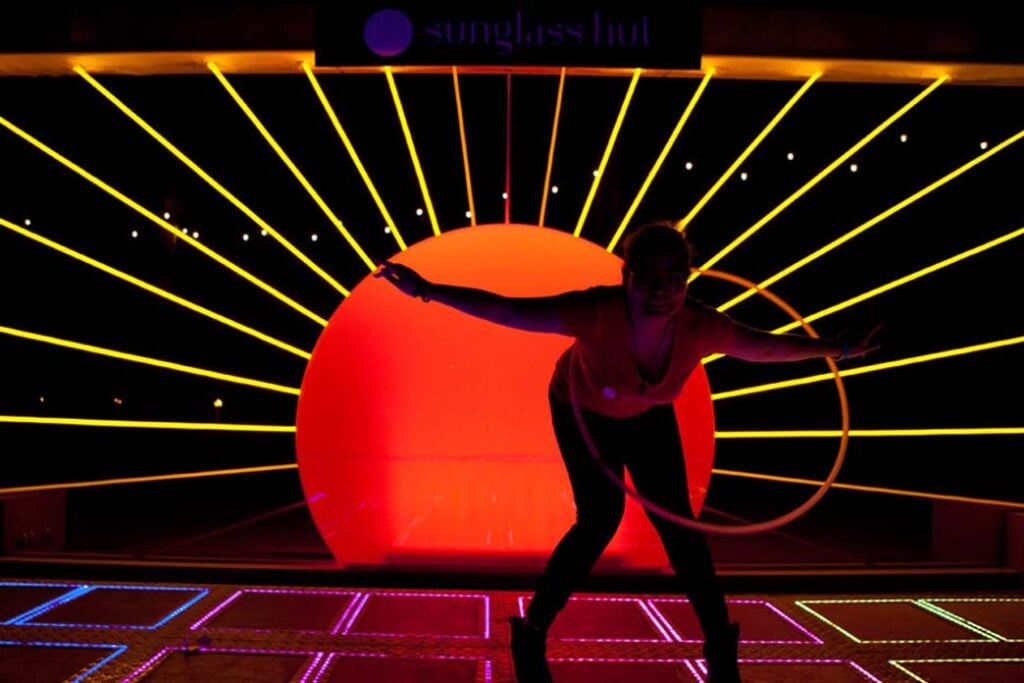 Two-Stepping Towards Sustainability
Electrify your moves and let Pavegen do the work. Including audiences by integrating sustainable dancefloors into venues and events allows them to have an impact, giving the people a purpose. Forming connections between brands and audiences, both physically and emotionally is what we're best at. We enable citizens to become aware of the impact they can have, as well as providing recognition for the sustainable efforts of the venue, the brand, the artist or the client and the positive impact they are having.
Seen This Before?
Pavegen has created several installations which bring excitement, energy and sustainability to the heart of what we do. A few of our case studies demonstrate how our kinetic dancefloors create a fun and engaging opportunity to connect with audiences and have a positive impact on the environment. Check them out below…